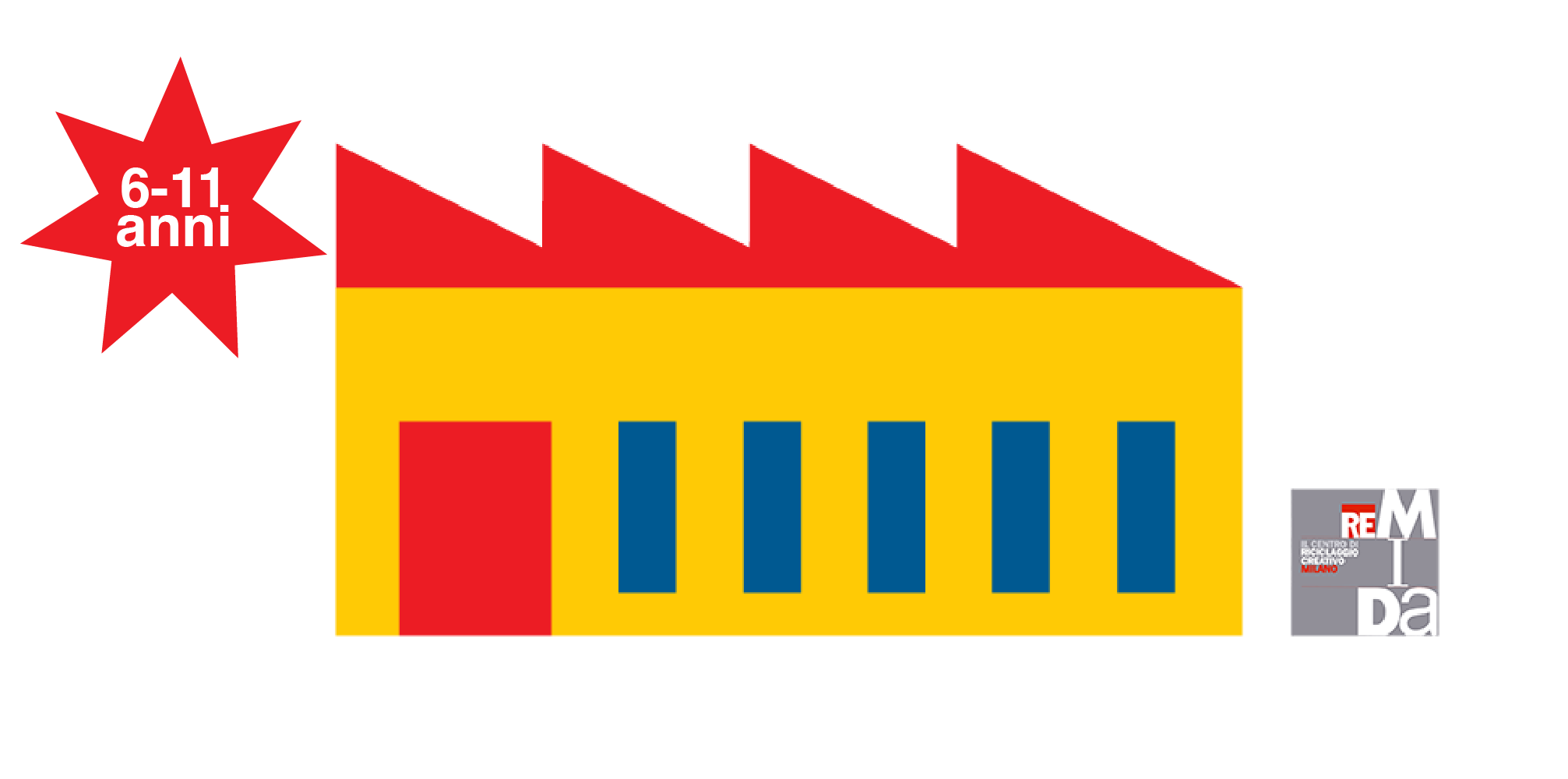 The creative reuse center "REMIDA Milan" welcomes families for experimentation and fun research together with company waste materials!
From 6 to 11 years old
Sunday, 25th, June 2023
75 minutes
WHAT IS?
REMIDA, conceived in Reggio Emilia in 1996, is a project of the "Istituzione Nidi e Scuole d'Infanzia" del Comune di Reggio Emilia and Iren Emilia, managed by the Fondazione Reggio Children and the Centro Loris Malaguzzi. Around this experience, the REMIDA network was born, which today consists of 14 centers around the world, of which REMIDA MILAN is a part.

REMIDA MILANO is the center for creative reuse of corporate waste materials opened by MUBA in 2010. It is a place where discarded materials from industrial and craft production are transformed into valuable creative resources. Unstructured and salvaged materials of a wide variety of types are collected and arranged in the space to reinvent their use and meaning.

MUBA's staff of educators - composed of professionals with backgrounds ranging from psychology, theater, pedagogy, art and science-fosters the process of play and and is available to participants for in - depth discussions on the REMIDA project.

Adults are invited to actively participate, not just to play but to get involved! At REMIDA MILANO we all play without shoes!

WHAT IS DONE?
After an initial introduction to the activity by the educators, the families are invited to freely reach the play stations previously set up with materials from REMIDA Milano.
Rotonda della Besana is a fascinating building. What was it all those years ago? Who designed the building? What does it look like?
Let's try to answer these and other questions with the BESANE FANTASTIC workshop, a workshop and construction activity with materials available at the REMIDA Milano permanent center. Participants become architects for a day, with the help of historical images and photographs of architectural details, little girls and boys turn into little designers and builders and give life to their ideal building inspired by the most unusual and characteristic details of the late Baroque structure of Besana.
BESANE FANTASTICHE awaits you in June!
DATES
REMIDA MILAN ages 6 to 11 awaits you:
HOW TO BOOK?
July weekend tickets are available starting at 10 a.m. on Tuesday 20th of June, 2023 in the BUY section of the website.

FAQ
Are children under the age listed allowed?
The activity is designed and organized for elementary school children.
Do you have other dates on your calendar?
We encourage you to sign up for the newsletter so you will be kept up to date on upcoming dates!
I had a problem during purchase. What can I do?
For problems with your online purchase, please contact the Midaticket ticketing service, which MUBA relies on for all its activities, at customercare@midaticket.it