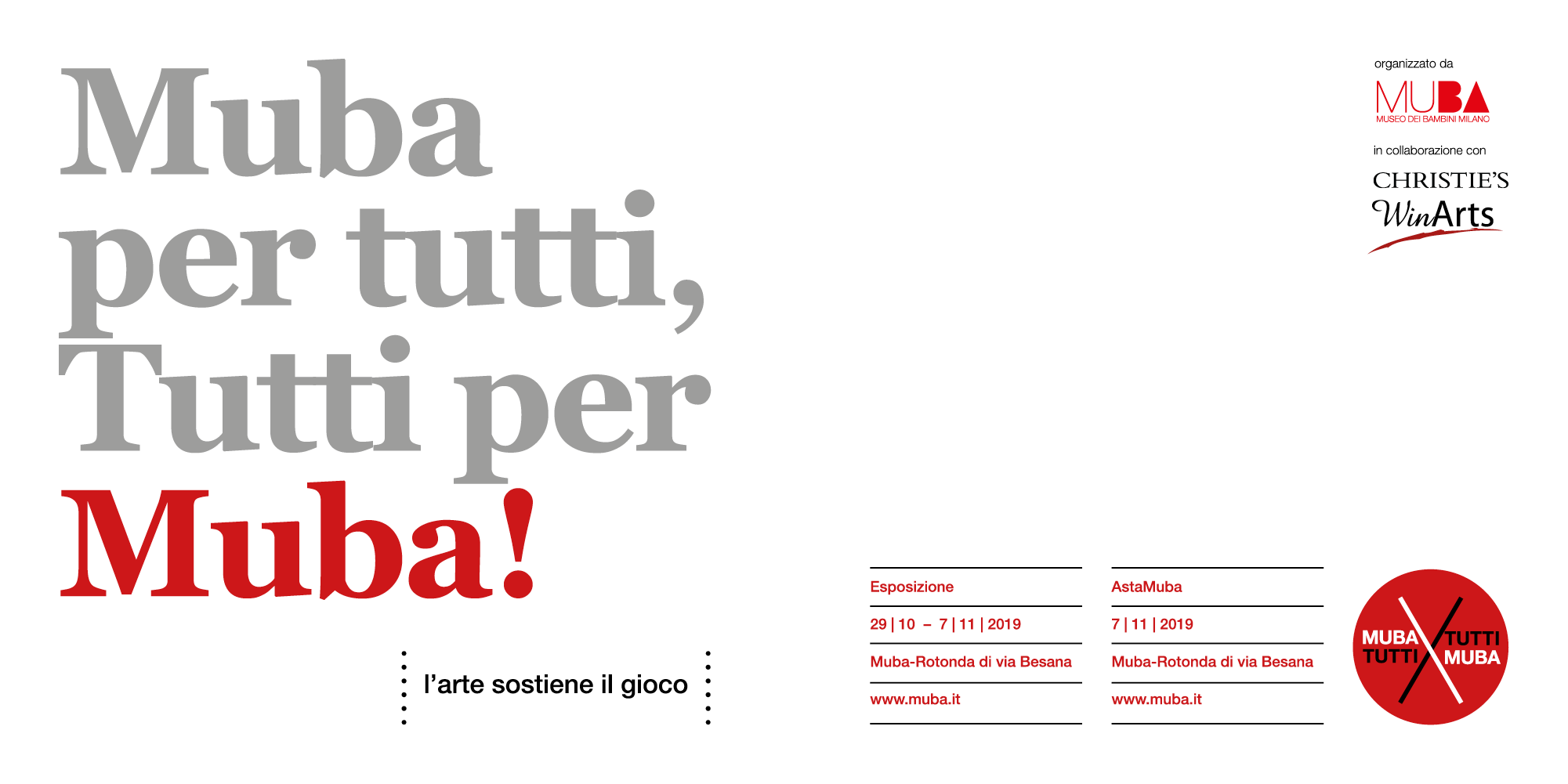 Auction
7th November 2019
6.30pm
MUBA FOR ALL, ALL FOR MUBA
MUBA - Children's Museum of Milan organizes, in collaboration with Christie's and Winarts, the charity auction "MUBA for all, all for MUBA", a fundraising evening to be held on the 7 November at the MUBA headquarters at Rotonda di Via Besana in Milan.
The event wants to be a convivial moment when sharing the value of the MUBA's project, an occasion to underline how relevant is the participation and support by more and more subjects to the life of this private museum. MUBA, for more then 5 years at the Rotonda di via Besana, but from over twenty in different locations in Milan, Italy and abroad it helps to grow the adults of tomorrow.

The proceeds of the auction will support the projects that MUBA carries out at Rotonda di Via Besana.
Details of the auction
The auction will be leaded by Cristiano De Lorenzo, general manager of Christie's Italy, and will be held at MUBA on Thursday 7th of November starting from 6.30pm.
The works will be exhibited in a preview from Tuesday 29th of October to Thursday 7th November 2019 at MUBA (via Enrico Besana 12):
Tuesday - Sunday
from 10am to 6pm
free admission
Catalogue and offer form