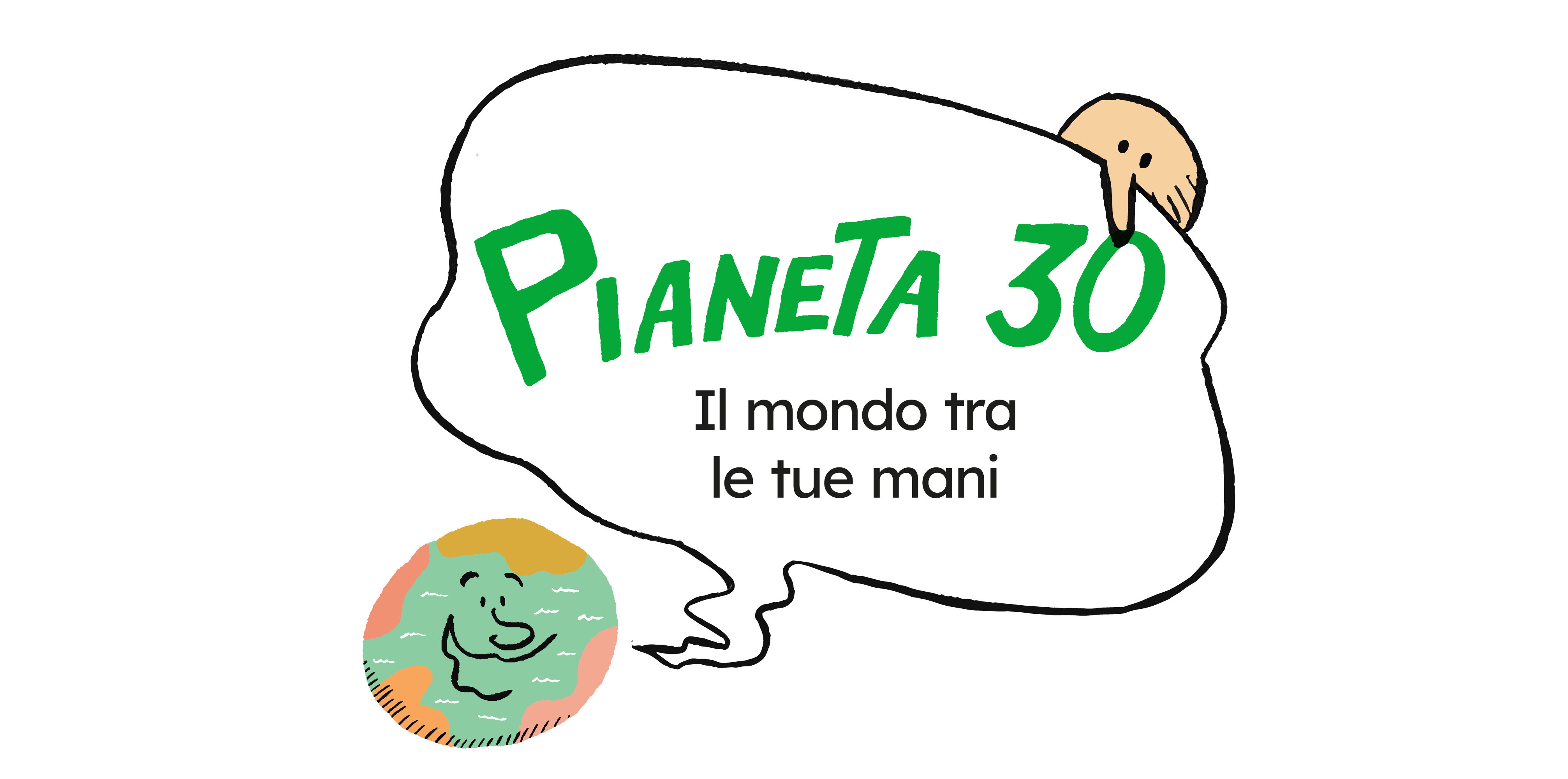 "We chose some seeds of ideas and planted them here and there. Ideas are the only food that multiplies when you share it." 

- M. Tappari -
14/11/2022 - 31/06/2023
from Tuesday to Sunday
10am - 5pm
Free in the entrance hall
PIANETA 30 - THE WORLD IN YOUR HANDS
Pianeta 30 is a new initiative by MUBA born as part of the collaboration with Hines to promote cultural and educational projects and bring the new generations closer to the subject of sustainability, human rights and active citizenship.
Pianeta 30, a project that has received the patronage of the Municipality of Milan, aims to get children closer to the 17 goals of the UN 2030 Agenda for Sustainable Development through a brand new illustrated book and an playful exhibition that can be visited free of charge on the opening schedule of the museum.

The project is realized by MUBA with the support of Hines (official partner) and sustained by Prelios SGR (fund manager of Invictus).
THE ILLUSTRATED BOOK
Pianeta 30 - The world in your hands is an interactive illustrated book.
The book, from an idea of MUBA and Isadora Bucciarelli, gives to its readers an ironic and captivating tale of a planet that has already achieved the 17 goals, thanks to the contribution of the community, represented by curious funny anthropomorphic characters.
Pianeta 30 - The world in your hands is an invitation to play and discover the themes of the 2030 Agenda through pull tabs, lift flaps and other small paper animations. The B-side of the book, written by Massimiliano Tappari, opens new perspectives and sows other seeds of curiosity.
THE PLAYFUL EXHIBITION
Pianeta 30 is also the news playful exhibition by MUBA.
Deliberately set up in the hall of ​​the Museum, the playful exhibition can be visited free of charge until the end of June 2023.
The playful exhibition proposes some of the tables illustrated by Isadora Bucciarelli in the book, transformed into large playable walls: magnetic blackboards, photoboot sets, composition games invite children and grown-ups to discover the goals of the 2030 Agenda.