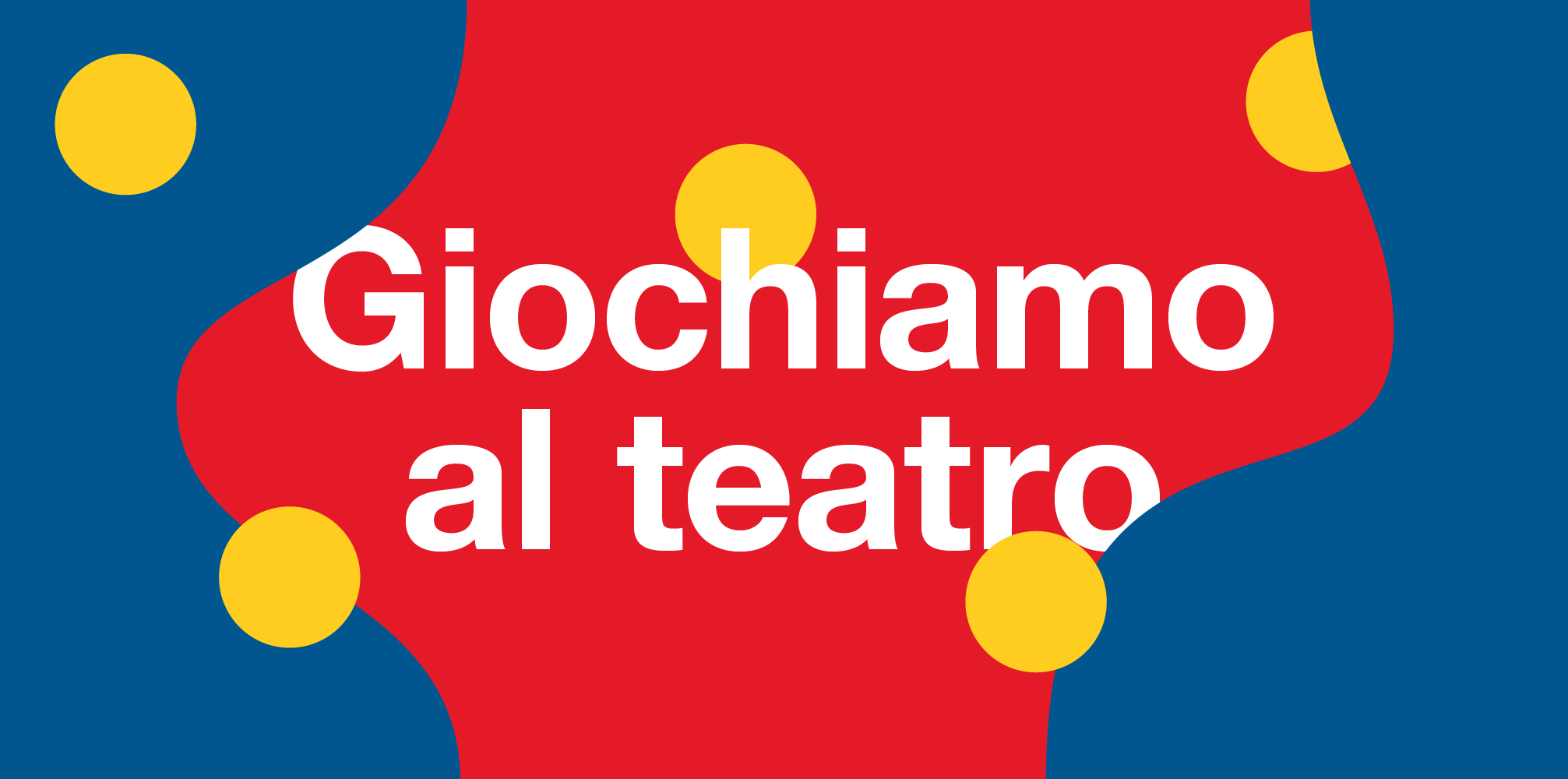 MUBA also for this year offers the activity GIOCHIAMO AL TEATRO!

Discover more!
From 6 to 10 years old
LAB 1 - From October 3rd to December 12th, 2023
LAB 2 - From February 6th to May 7th, 2024
From 5pm to 6.30pm
LAB 1 | 250€
LAB 2 | 300€
THE PROPOSAL
The theater understood as a playful and creative activity is offered as an opportunity to communicate, express, experiment, discover and learn about others and themselves, to mature their relationship with the world playing.
The theater is an ideal tool for learning to be in relationship with others and we will discover together in an atmosphere always playful and without judgment.
We will have fun inventing, creating and improvising in a context of relational joy and listening.
Bring with you a pinch of imagination and immerse yourself with us in the magic of theater!

We are waiting for you!!!
THE TEACHERS
SILVIA ALTRUI - Actress and educator graduated from the Accademia dei Filodrammatici in Milan as a professional actress. Silvia has participated in numerous theater productions and works with Gianni and Cosetta Colla's Theater, in various school settings as a theater educator and since 2016 as an educator at MUBA.

VERONICA FRANZOSI - Actress and a museum and theater educator. Veronica has been working at Muba since 2008. She graduated in 2010 in Cultural Heritage Sciences and in 2013 she graduated as a professional actress at the Civica Scuola Paolo Grassi in Milan. She works as an actress in theater, TV and advertising. She is an author of content for children.

BEATRICE MASALA - With a degree in Modern Languages and Cultures and a diploma in New Technologies of Art from the Albertina Academy of Fine Arts, she then trained at the Teatro del Buratto in Milan as a figure theater animator, specializing in the technique of animation theater on black. She works as a figure theater animator in several productions, as a theater educator and as a museum educator.
HOW TO BOOK?
Booking is required. Please fill in the pre-registration form.
Reservations are subject to availability.
MUBA will send a confirmation email to registered participants only, including IBAN to make payment.
TRIAL LESSON
On Thursday, September 14, there will be a trial lesson for children at MUBA.
At the same time, parents will be able to attend the course presentation where all the specifics and purposes of the proposal will be outlined.
To register for the trial lesson, it is necessary to indicate this when filling out the pre-registrationform.
ACTIVITY SCHEDULE
LAB 1 consists of 10 appointments held on Tuesdays from 5 to 6:30 p.m. from October 3 to December 12, 2023 with the exception of October 31st 2023.
LAB 2 consists of 12 appointments held on Tuesdays from 5 p.m. to 6:30 p.m. from February 6 to May 7, 2024 with the exception of February 20th and April 2nd 2024.
​​​​​
The courses require the participation of children enrolled in all dates. It is not possible to make up missed dates.
Dates may be subject to change, which will be communicated in a timely manner.
FAQ
Are LAB 1 and LAB 2 the same?
Each class is different from the other, and each course starts and ends independently.
Can I register for both courses?
Yes, it is possible to register for both courses.
Will there be a performance at the conclusion of the pathway?
The course concludes with an open class and not a final performance. The intention is to focus more attention on the whole course and the educational pedagogical aspect of Theater.