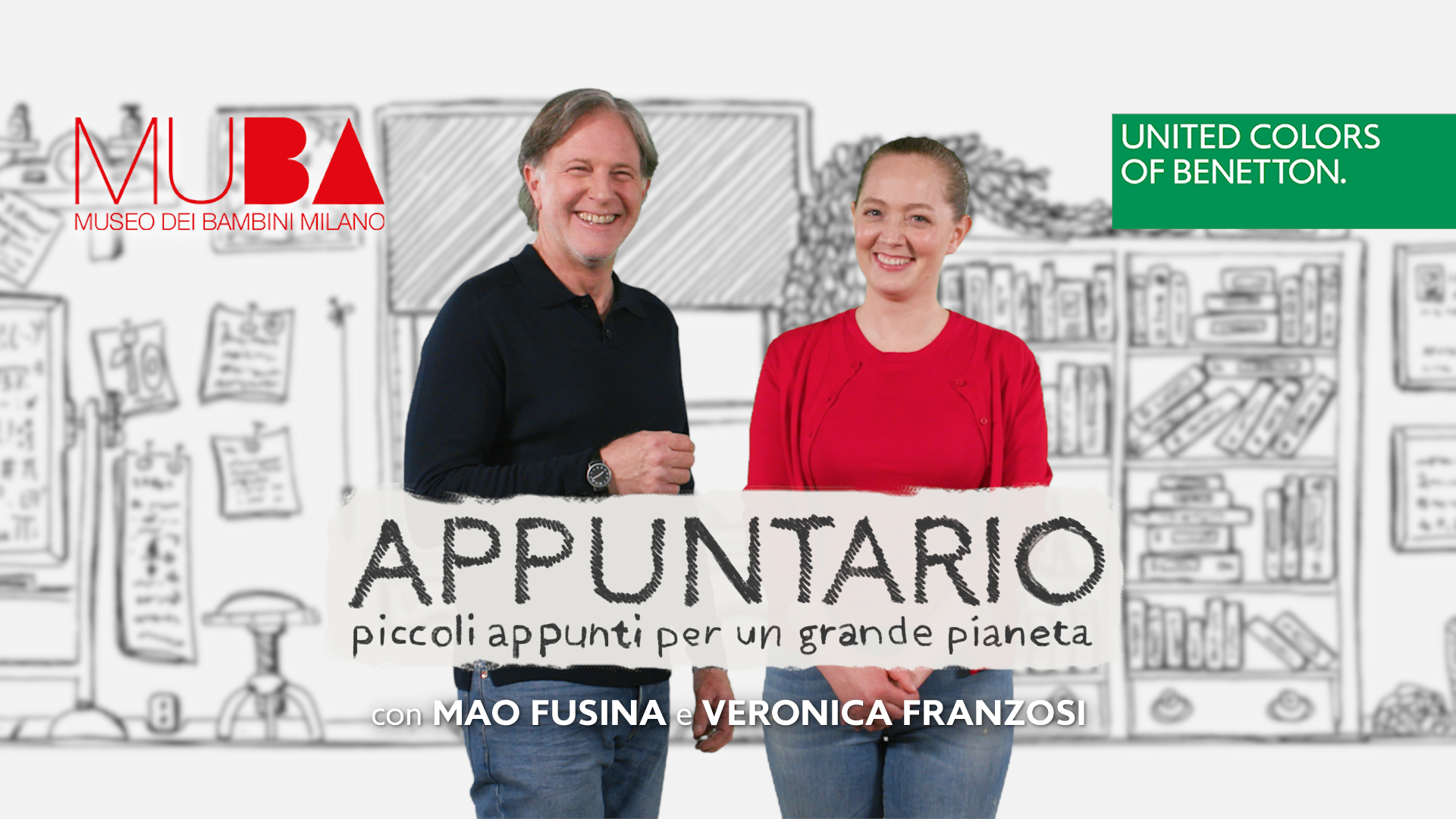 APPUNTARIO is a project by for UNITED COLORS OF BENETTON curated by MAO FUSINA and with the participation of VERONICA FRANZOSI
APPUNTARIO Small notes for a big planet
APPUNTARIO is the new virtual artist workshop proposed by MUBA with United Colors of Benetton to get children closer to the theme of sustainability.
APPUNTARIO is a notebook packed with experiments, activities and tools, designed by the architect Mao Fusina. With games, challenges and investigations related to everyday life, Mao together with the educator-actress Veronica Franzosi, will give everyone precious suggestions to actively contribute to the well-being of the planet and human beings.
THE FOUR APPOINTMENTS
Four themes related to sustainability that we are going to discover together: water, energy, body and waste.
Follow MUBA on Instagram and Facebook to find out which theme we will discover together and what are the small gestures you can do from the comfort of your home to help save the planet.
BUILD YOUR OWN APPUNTARIO!
Download the material from the dedicated page on the Benetton website, print it and watch the video tutorial in which Mao indicates the experiments and creative activities to be carried out ... you will build new pages of your notebook every time!