Mubabooks
Mubabooks
We think that the word "editing" is related not only to books, but also to the objects, toys, printed material that will arise from a project open to artists, writers, illustrators, graphic designers, photographers, actors and musicians.

We promote culture, didactics and play by devising, selecting and implementing editorial products in line with MUBA's spirit and philosophy.
Mao Fusina
+ la rotonda di via besana di milano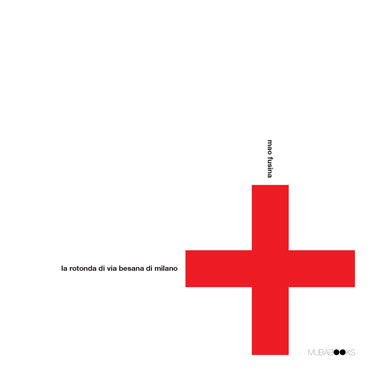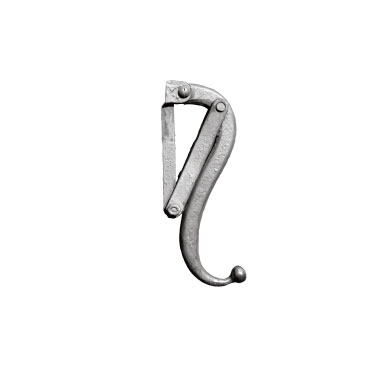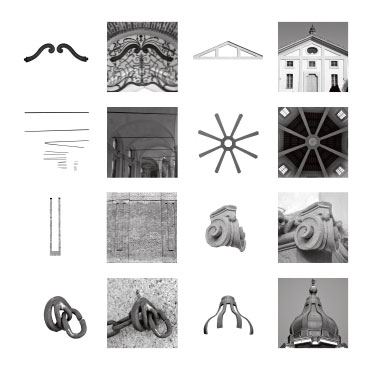 BOOK
This little book by Mao Fusina is the first of a series dedicated to architectural places that goes by the name of "+", + as all the things that can be added to the signs suggested by the author who, starting from an extremely detailed photographic research, reveals us hidden and possibly yet unseen details, transforming them, through the cut-out technique, into simple shapes that sometimes are evocative while others are purely abstract.
This is an activity-book that encourages children to find within details the extraordinary possibilities offered by the imagination.
Thus, page after page, everyone can invent and create new compositions starting from just a little detail.
Title: + la rotonda di via besana di milano
AUTHOR
Mao Fusina
lives in Galbiate (Lecco). He got a university degree in Architecture at Politecnico di Milano with a master thesis on the space/play activities relationship; after his degree he decided he would not build houses but relationships between people and the things surrounding us.
Together with MUBA, he designed and implemented schools and families itineraries that are based on the use of companies' waste material and take their cue from the principles inspiring the Remida project, whose Italian centres he works for and with.
He designs and implements training courses where teachers learn how to use informal and non-conventional materials within educational and pedagogical processes.
He works at Università degli Studi di Milano as a tutor of the degree course in Education and at Università degli Studi di Firence as a tutor of the three-year degree course in Industrial Design.
He devised the participatory performance "La città infinita", a creative group effort where participants start inhabiting a city by building their own home using simple companies' waste material. He also designs wooden toys.
He loves paragliding, Claudia and he is father to Maddalena and Lorenzo.
Francis Drake Vertigo
Rompete le righe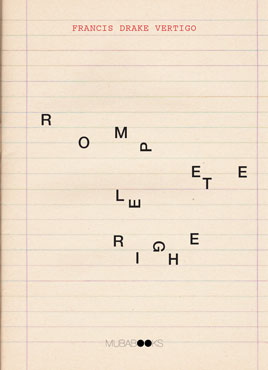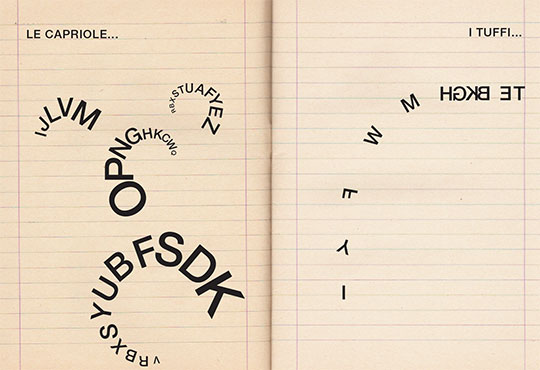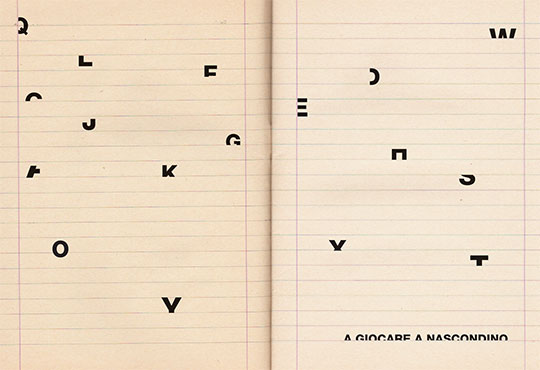 BOOK
"Rompete le righe" (Break the rules!) is a joyful celebration of the little and harmless children's disobediences that are essential to the growth and development of the individual just as much as the most conventional rules that family, school and society impose on us ever since we are toddlers.
It is the story of a group of alphabet letters that, tired of living their ordinary and orderly life on the lines of a ruled notepad, go wild and start trying things they have never done before. For one night only. The last pages are blank so that readers can create a literary game "outside the rules".
Author: Francis Drake Vertigo
AUTHOR
Francis Drake Vertigo

is a pirate who lives in the South Seas and sometimes writes stories for children. If you want to send him a message, write his cousin f.dondina@dondina.it and he will pass it on to him…